Our sculpture academy provides a carefully designed teaching program that covers all aspects of stone carving, from basic techniques to advanced skills. Join us and take your sculpting abilities to the next level!
Welcome to our sculpture academy where we provide a carefully designed teaching program with the intention to provide solid grounds for personal growth and development. Our program is designed to gradually shift from easy exercises to more complex ones, ensuring that our students have a solid foundation upon which to build their sculpting skills.
Our program covers all aspects of stone carving, from lettering and ornamental and architectural carving to proper figurative sculpture in the full round. By going through all the progressions in our program, you will become proficient in all these essential techniques and skills needed to become a skilled sculptor.
Our academy takes a step-by-step approach to teaching sculpture, starting with basic techniques and gradually building up to more advanced skills. We believe that this approach is perfect for beginners who are just starting and for experienced artists looking to hone their skills.
We are confident that our teaching program is second to none and our students emerge as highly skilled sculptors with a deep appreciation for the art form. Join us at our sculpture academy and take your sculpting abilities to the next level!
Letter carving is an excellent technique for starting with stone carving. It is easy to learn and develops fundamental skills, providing both creative and practical possibilities. As students progress, skills learned from letter carving can be built upon for more complex techniques. 
Carving ornaments is an excellent way to continue learning stone carving after starting with letter carving. It allows you to develop technical skills, build creativity, and expand your insight in art history and design. Ornament carving is a great next step for those looking to advance their skills in stone carving. Additionally, the skills and techniques learned through carving ornaments can be applied to other areas of stone carving as well, making it a great foundation for future exploration in other aspects of stone carving. 
After mastering letter carving and ornament carving, a stone masonry course that focuses on basic shapes such as ovoli and cavetti is a good next step for stone carvers.  
This foundational course introduces a diverse range of hammers, chisels, and techniques, further developing your skillset as a sculptor and stone carver.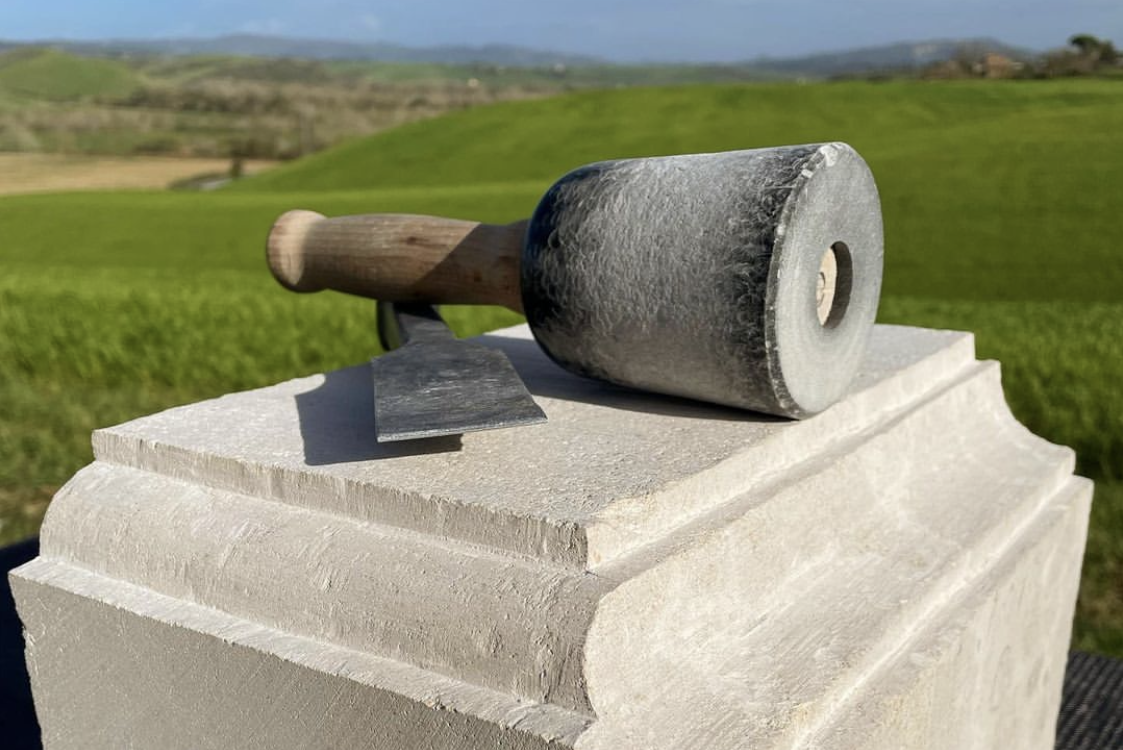 Having mastered letter carving, ornamental carving, and stone masonry, the next step in a sculpture education program is practicing small figurative sculptures in high-relief, like the head of this baroque putto. This enables you to develop a comprehensive understanding of form, volume, and proportion, while refining your ability to render realistic facial expressions and details. Furthermore, figurative sculpting offers a wide range of creative expressions, allowing you to convey emotions and tell stories through your work. Unlock new artistic horizons and broaden your creative potential by mastering the art of figurative sculpture. 
After mastering carving small figurative sculptures, such as the Baroque putto, advance your skills by practicing the art of carving a Greenman mask. This unique challenge combines figurative stone carving with ornaments and architectural elements, allowing sculptors to broaden their understanding of facial expressions, develop technical skills, and explore new creative possibilities. 
Are you ready to take your stone carving skills to the next level? It's time to challenge yourself by practicing carving a small bust in the full round. This type of sculpture is both challenging and rewarding, allowing you to develop your skills in creating a convincing likeness, volume, and movement. By carving a bust in the full round, you'll deepen your understanding of anatomy and spatial awareness, and explore new creative possibilities. It's an exciting opportunity to push the boundaries of what's possible and continue to grow as an artist.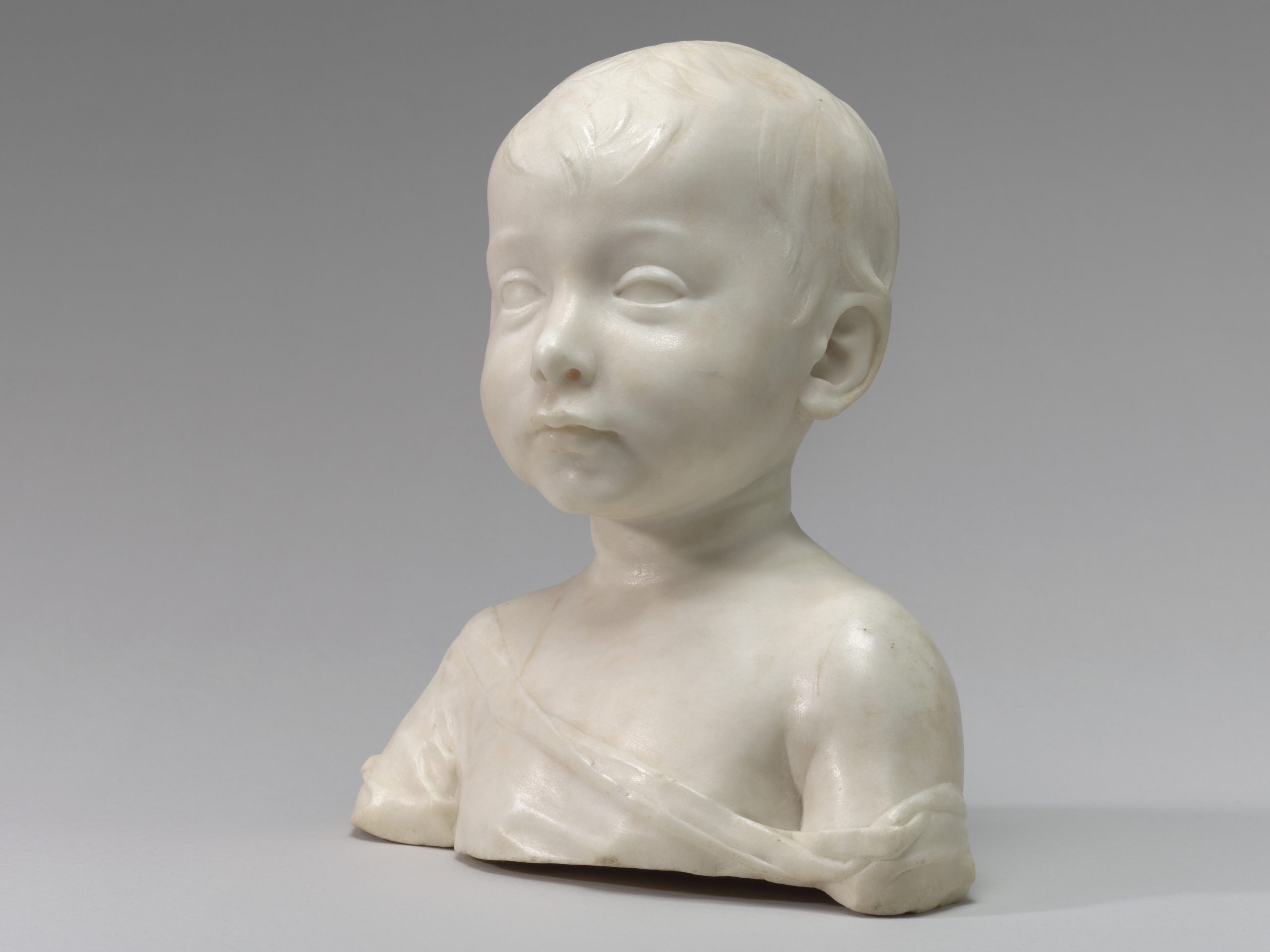 After having mastered all the previous exercises, it's now time to crown your journey by carving a life-size bust in marble. The larger scale allows for a greater range of detail and nuance in the sculpted features and can offer a more immersive experience for the viewer.
This is a complex undertaking that requires a thorough understanding of anatomy and proportion. With the aid of the pointing machine, every aspect of the sculpture will be carefully discussed, considered and executed.
The rewards of creating such a masterpiece can't be expressed in words!