Here below a list of books that we strongly recommend if you want to improve your letter carving insight and skills.
Edward M. Catich The Origin of the Serif Brush Writing and Roman Letters (1962)
This handsomely illustrated book goes beyond a discussion of the serif. Here you will find a new approach to the history, lineage, and development of our alphabet, a detailed explanation of letter cutting in stone, the manner in which the brush differs from all other writing tools, and the role it played in the shaping of our classic Roman alphabet, with a wealth of other information pertinent to the graphic arts, including an account of the early twentieth century Chicago sign writing and its relation to Imperial Roman epigraphy. The serif is the short cross stroke at the beginning and end of letter parts. Its origin in Roman inscription letters is one of the uncharted areas of paleography. In this book the author questions accepted theories as to the serif's origin, and advances his own theory with skillful reasoning, detailed illustration, and epigraphic proof.
L.C.Evetts Roman Lettering (1979)
A Study Of The Letters Of The Inscription At The Base Of The Trojan Column, With An Outline Of The History Of Lettering In Britain.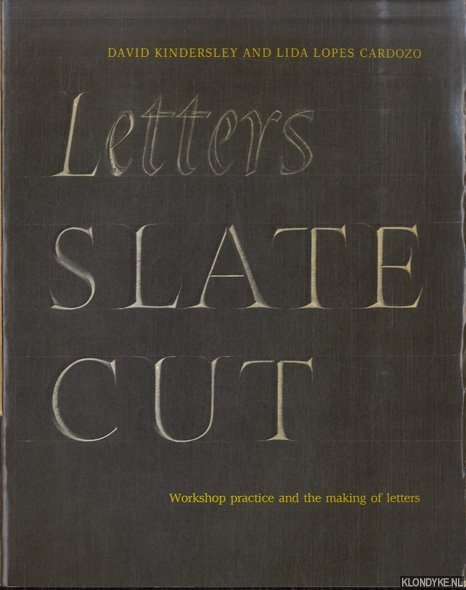 David Kindersley Letters Slate Cut (1981)
The first book to offer a detailed explanation on how to cut letters in stone. Introduces the equipment, tools, and techniques used to cut inscriptions in slate, and shows sample alphabets and examples of inscribed tombstones, sundials, and cornerstones. Kindersley is a leading inscriptional lettering artist and his book, beautifully produced and illustrated, contains many plates of his work.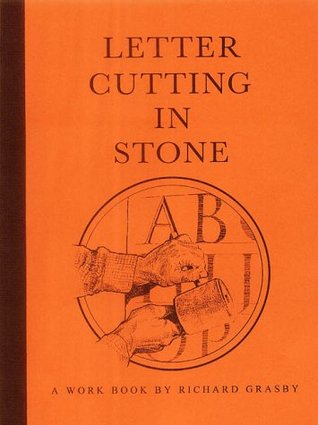 Richard Grasby Letter Cutting in Stone (2002)
A thorough practical manual on cutting letters in stone. Includes tools, workspace & equipment, cutting exercises and practice strokes, cutting letters in stone, carving raised letters, design, and siting. Highly recommended. Full of illustrations.
Tom Perkins The Art of Letter Carving in Stone (2007)
Written by an eminent practitioner and teacher, this book guides the novice through the basics of letter carving, drawn lettering, and making simple designs in stone. For the more experienced, it explains a new proportioning system for classical Roman capitals and demonstrates a useful approach to designing letterform variations. The book covers: the development of 20th-century letter carving; tools, materials, stone, and making an easel; drawing a range of alphabets for use in letter carving; inscriptions, gilding, and painting letters; detailed instructions for V-incising the keystrokes of letters; and designing headstones, plaques, and more. A handsome volume, illustrating a wide range of creative pieces and showcasing the exciting new work of contemporary letter carvers.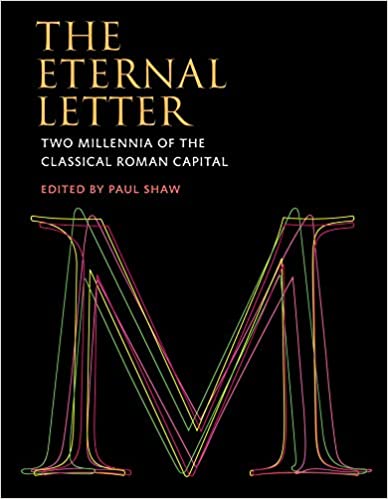 Paul Shaw (Editor) The Eternal Letter (2015)
The Eternal Letter offers a series of essays by some of the most highly regarded practitioners in the fields of typography, lettering, and stone carving. They discuss the subtleties of the classical Roman capital letter itself, different iterations of it over the years, and the work of famous typographers and craftsmen. The essays cover such topics as efforts to calculate a geometric formulation of the Trajan letters; the recalculation of their proportions by early typefounders; the development and astonishing popularity of Adobe Trajan; type and letter designs by Father Edward M. Catich, Frederic W. Goudy, Eric Gill, Jan van Krimpen, Hermann Zapf, Matthew Carter, and others; the influence of Trajan in Russia; and three generations of lettercarvers at the John Stevens Shop in Newport, Rhode Island. Essays about modern typefaces―including Matinia, Senatus, and Penumbra―are contributed by the designers of these typefaces.
Andrew J. Hibberd Letter Carving - Techniques & projects to hone your Skills (2015)
If you are a beginner or intermediate carver ready to improve your skills, this book is for you. In Letter Carving: Techniques & Projects to Hone Your Skills, Andrew J. Hibberd shares his techniques for carving letters on wood and Portland stone. 
Hibberd uses projects of his own creation to help carvers master key steps in lettering. And since the work increases in difficulty as you go, you'll be improving your skills as you make your way through the book.
These unique projects start simply, and new styles and skills are introduced along the way. You don't need to undertake a lengthy apprenticeship to get started with this enjoyable and rewarding craft.